Health & Wellness Programs
Beyond the doctor's office is a wealth of wellness care and resources
More programs and resources that focus on your whole health for a

better quality of life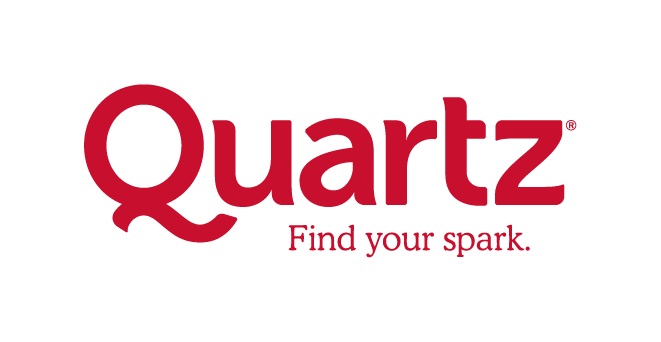 At Quartz, our motivation is to keep you healthy and to help you Find Your Spark.™ That's why we offer innovative and inclusive programs to help your mind, body, and overall well-being—your whole health. Learn more about our programs for obesity and Type 2 diabetes reversal, pregnancy support, high blood pressure, congestive heart failure, mental well-being, and more. We also provide you with an age-specific wellness guide.
Obesity & Type 2 Diabetes Reversal
Quartz is partnering with Virta Health to help members reverse Type 2 diabetes and obesity. Members receive one-on-one coaching, medication help, and tips and tools from the Virta app. Quartz members also receive tracking tools, including a scale, ketone and glucose meter, and testing strips.
This program is available at no extra cost.*
Quartz Mental Well-being Programs with AbleTo
No one should feel alone when experiencing the weight of anxiety and stress impacting their life. Quartz mental well-being programs with AbleTo make it easy for members to find the mental health support they deserve on their time. Eligible members get 24/7 access to digital self-care tools, plus the option to schedule one-on-one coaching or therapy within five business days.
This program is designed to help prevent diabetes. We offer support, learning opportunities, and resources from government diabetes prevention programs. The programs are available at no additional cost to members with prediabetes or an elevated risk. Follow up with your Primary Care Provider if you have a high risk.
Behavioral Health Case Management
We recognize there are times when you could use a helping hand to navigate emotional and mental health issues to live your best life. Behavioral Health Case Management provides one-on-one assistance coordinating your care services and resources. Together we can develop a plan to help you take a step in the right direction.
Registered nurses and other health care professionals are available to collaborate with you and providers. This service helps members manage their health care needs while addressing physical, behavioral, cognitive, social, and financial priorities. Care Management is available to members at no additional costs. Members can opt out of the program anytime by notifying their care manager.
Healthy Beginnings and Healthy Futures
A growing family can be exciting, and it can bring new challenges. Quartz clinical care managers are here for you with resources that support social and mental well—being through your pregnancy and the first 12 months of your child's life. To sign up, call Quartz Care Management at (866) 884-4601.
The Quartz Well program allows members to earn points for Amazon reward shopping. This digital wellness tool focuses on fitness, prevention, health and wellness, and engagement. It's time to be rewarded* for caring for your health and well-being!

*Quartz Well is not available to Quartz Medicare Advantage (HMO), Quartz Dual Eligible, Medicare Supplement, Medicare Select, Quartz BadgerCare Plus and/or Medicaid SSI, and State of Wisconsin Group Health Insurance Program members.
Quartz is your partner in prevention. Well-being begins with a proactive approach to living your best life. Checkups, screenings, and immunizations are a great place to start. Our providers have developed a schedule that shows when children need vaccinations and a suggested plan for ongoing immunizations and preventive screens for adults. Always talk with your doctor to decide which screening tests are best for you and how often you may need them. Check out our Health Screening Guide here.
Quartz In-Control for High Blood Pressure and Congestive Heart Failure
This program supports members diagnosed with high blood pressure and/or congestive heart failure. Quartz will provide tools and support to members to help them self-manage their chronic condition. In addition to receiving a blood pressure monitor or a scale, members will receive texts to remind them to enter their information. Quartz will provide insight on how to manage their diagnosis more effectively. A Quartz Registered Nurse will monitor member information and make contact when appropriate.
Members may receive medical equipment, including a blood pressure monitor or scale, and may incur a cost. To sign up, call the Clinical Programs team at (877) 204-9577.
Healthwise is an information hub that provides immediate access to expert health research covering vast health-related topics.
211 is a service that provides immediate 24/7 access to experts who connect you with the help and resources you need, from food and meals to mental health, transportation, and more.
Call 911 immediately if you are at risk of harming yourself or others. If you are feeling suicidal or in any other mental health crisis, call 988 for the Suicide and Crisis Lifeline.
Quartz is committed to providing superior customer service. That's one reason we offer so many ways to reach us.