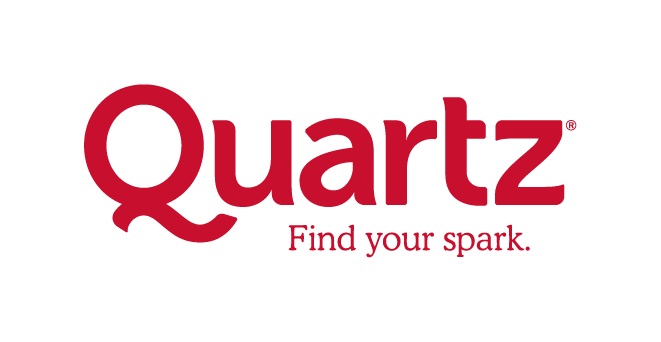 Posted: April 3, 2023 by Myranda Tanck
Quartz Continues Partnership with Milwaukee Brewers for 2023 Season
Today, Quartz Health Solutions announced that the organization is continuing its partnership with the Milwaukee BrewersTM for the 2023 season, which kicked off officially today at the Brewers Home Opener at American Family Field.
Under the partnership agreement, Quartz will have a presence at American Family Field for the duration of the 2023 Brewers season, continuing to grow Quartz's visibility to residents of Milwaukee and the surrounding areas. As a Brewers partner, Quartz will receive permanent signage on the American Family Field scoreboard, along with additional sponsor presence within the ballpark, and community engagement opportunities throughout the 2023 season.
"Quartz is excited to be continuing our partnership with a fantastic Wisconsin organization that shares our commitment to connecting with the communities we serve," said Quartz Chief Growth Officer, Christina Ott. "Quartz is thrilled to be teaming up with the Brewers for another season to bring additional community engagement and wellness opportunities to Milwaukee and the surrounding area. We look forward to continuing to strengthen our connections with our Southeast Wisconsin communities, allowing Quartz to help more Wisconsin residents ignite the power to create a life well-lived."
Through the ongoing partnership, Quartz and the Brewers will also continue to host the popular "Yoga in the Outfield" community wellness events. This event series aims to engage the local community and help inspire participants to ignite well-living. Hundreds of area residents attended the successful, sold-out event series for the inaugural year in summer 2022. The family-friendly series will continue at American Family Field during summer 2023, with dates and further additional details to be announced.
The partnership continues Quartz's ongoing growth and expansion in Southeast Wisconsin as the organization grows its network and expands lines of business. Quartz entered the Southeast Wisconsin market through a partnership with Advocate Aurora Health in 2021 and growing the organization's presence in the region remains a key priority. Since the initial launch of a Medicare Advantage product, the organization has expanded the Quartz product offerings in the region to include HMO health plans on healthcare.gov in 2022. This year, Quartz announced the launch of two new products available in Milwaukee County, aimed at populations needing extra support: a Medicare Dual Eligible Special Needs Plan (DSNP) and supplemental security income Medicaid product (SSI).
---
About Quartz
Quartz Health Solutions, Inc. (Quartz) is jointly owned by Advocate Aurora Health, Gundersen Health System, UnityPoint Health and UW Health. The company manages four provider-owned health insurance plans: Quartz Health Benefit Plans Corporation, Quartz Health Plan Corporation, Quartz Health Plan MN Corporation and Quartz Health Insurance Corporation. As a third-party administrator, Quartz also services self-funded health plans. Through an extensive provider network, Quartz focuses on local, community-based health care and services for nearly 370,000 customers who live in Wisconsin, Illinois, Iowa, and Minnesota. Quartz Health Solutions, Inc., Quartz Health Benefit Plans Corporation, Quartz Health Plan Corporation, Quartz Health Plan MN Corporation and Quartz Health Insurance Corporation are separate legal entities.
Additional articles
Members Eliminate Half of Diabetes Medications, Achieve Clinically Significant Weight Loss After Six Months in Quartz's Obesity and Type 2 Diabetes Reversal Treatments, Powered by Virta Health
Read more